We recognize that all of our patients are unique and deserve to receive dental care that reflects their individual needs. Our experienced and talented dental team is committed to working with you and your family to create a comfortable, stress-free, and rewarding dental experience every time you visit our practice. We are pleased to welcome you and your family, and we look forward to working with you.
---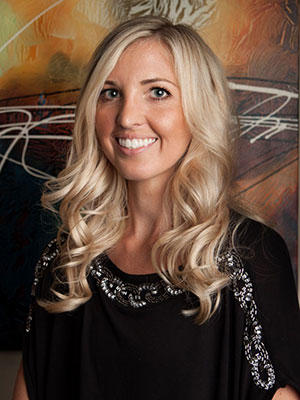 Cassie
Business Manager
I love working alongside my husband, Dr. LaGow, to develop our family dental practice. We've created an office and assembled an amazing team, where we're able to deliver state-of-the-art care in a compassionate environment. I'm proud of what we're doing and the difference we make in so many people's lives. I take care of all our business needs, from ordering supplies and doing payroll to handling our marketing and keeping up with social media.
Dr. Lagow and I both grew up in Jackson and are proud to be raising our children here. We have two kids, Evie who is eight and Evan, who is seven. Our days are filled with shuffling them to the ice rink for hockey and figure skating. In the summer, we love to swim, waterski, golf, and go to the boat club with our friends. I ran cross-country and track at MSU in college and enjoying running much slower now in my free time!
---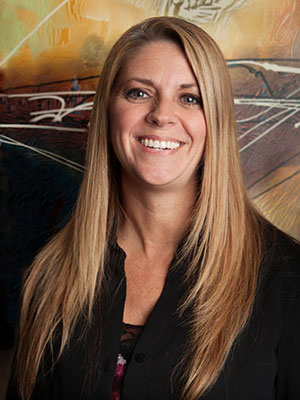 Michelle
Office Manager
I began my career in dentistry as a hygiene coordinator in 2003. In 2006, I transitioned to the front office. I love developing relationships with my amazing coworkers and our patients. I feel like we are one very big family! It's a pleasure to make sure they have a great visit, every time, and I'm here to ensure that happens. I am our treatment and financial coordinator, and the insurance billing guru, as well. I also schedule appointments and answer questions about care. Most importantly, I make sure everything suns smoothly, so our team can focus on what's important: our patients!
I have been blessed with an amazing husband, two awesome kids, and just recently, a new granddaughter. When I am not working, I enjoy spending time with my family, going to baseball tournaments, and following MSU football!
---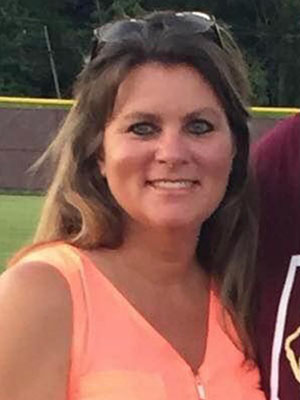 Marci
Patient Coordinator
With almost 30 years of experience, most of my educational training has been in the dental field. I have also been able to take continuing education classes online to ensure our patients receive the best care and service. I love so many facets of my role at Summit Heights Dental Care, from greeting patients to working up complex dental treatments. The best part of my day is seeing people smile when they are happy with the outcome of their dental care.
I have been married for 26 years, and have been blessed with three daughters and one grandson. I have two dogs and three cats and I enjoy spending time with my family.
---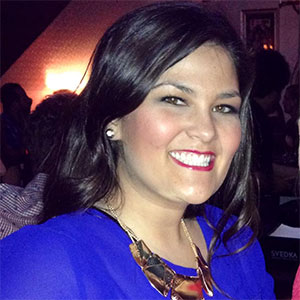 Leslie
Patient Coordinator
I earned my BA in Business from Bowling Green State University. I recently joined the team, bringing with me eight years of experience in dentistry. I enjoy meeting new people and strengthening friendships with our established patients. It's fun to see both new and familiar smiling faces coming through our doors! I greet people as they arrive, answer our phones, schedule treatments, and handle insurance billing. I love working in an office where everyone is committed to meeting the individual needs of our patients and making sure they feel safe, welcomed, and comfortable.
My husband and I moved to Jackson from Cleveland. I enjoy shopping, spending time with family, and traveling.
---
Shellie
Clinical Assistant
I love getting to know each person who comes to us for care. Hearing their stories is always fascinating. I find I learn a lot from every conversation, both about the person and the world we share. I work alongside Dr. LaGow during various dental procedures, assisting him and our patient. I also fabricate temporary crowns and dental bridges. It's a great feeling to see a person's confidence, health, and smile improve during their treatment.
I am a lucky woman who married her high school sweetheart. We have three daughters, four grandchildren, and three dogs, too.
---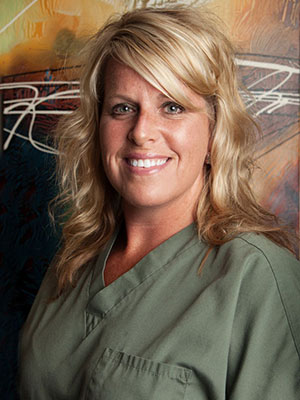 Sarah
Registered Dental Hygienist
I went to LLC for dental hygiene, where I earned an Associate of Applied Science degree. I have 27 years of experience in the dental field, and use all my knowledge to make my patients feel comfortable, educate them on their oral health, and provide the best care. I love helping people develop their best oral health and most incredible smiles. Every person has specific dental needs and goals. Here, we listen to the individual and develop a partnership with them working toward achieving those goals. I am honored by the friendships that have grown between our patients and me: I love spending my days providing care that improves their lives and makes them smile, happily, comfortably, and confidently.
My husband and I like to go on motorcycle trips, workout, anything outside, and traveling. We are very proud of our three children, two who are in the US Navy and one who is in college.
---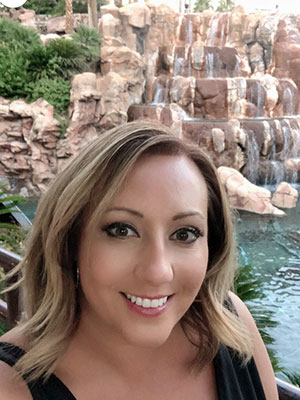 Val
Registered Dental Hygienist
I earned my Associate of Applied Science in Dental Hygiene from Kalamazoo Valley Community College in 2007. Joining Dr. LaGow's team in 2020, I have enjoyed providing patients the experience of great dental care and the feeling of a beautiful smile. I love making patients feel at ease while encouraging them to maintain good periodontal health.
When I'm not in the office, I enjoy spending my time with my family and friends, cooking, and being outdoors.
---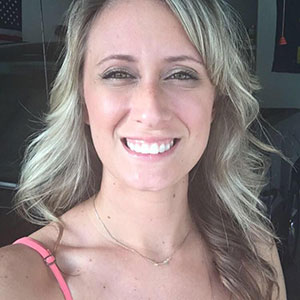 Katherine
Registered Dental Hygienist
I graduated from Lansing Community College with my Associates of Applied Science in Dental Hygiene. That was almost ten years ago, and I can't imagine having a better career! Building relationships with my patients to help them feel at ease is one of my top priorities. I try to make each patient's time in our office an enjoyable and comfortable experience. I enjoy educating my patients with beneficial tips on home hygiene care to aid in maintaining a beautiful and healthy smile between each hygiene appointment.
My husband Jim and I have been together for 11 years. We have a four-year-old son, Liam, as well as two dogs, Maggie and Lucy. I enjoy crafting, golfing, camping, U of M football, working out with Jim, and spending time with friends and family.
---
Jodi
Dental Assistant/Front Desk
I have worked in the dental field for more than 20 years, and when the opportunity to work at Summit Heights Dental Care arose, I jumped at the chance to work at such an amazing office! We are a very experienced group of caring people who are always willing to help each other out and put patient care as our top priority. The best part of my job is helping patients overcome their fear of coming to the dentist. They realize that going to the dentist can be fun!
I have been married to my husband for 34 years. Our family consists of two daughters, two granddaughters, and two labradoodles.